At its core, Yolk is a brutally honest character study that performs an evocative vivisection of our protagonist, the hapless and perpetually lonely Jayne. At first, Jayne appears unsympathetic, even in her first-person narration— a ne'er do well Texan Gen-Z transplant in hipster Brooklyn. Jayne pretty much paints herself as this whiny, bratty teenager only playing at adulthood, but it's clear from the beginning that this but sets the baseline: get ready for something deeper and far darker in 3, 2, 1.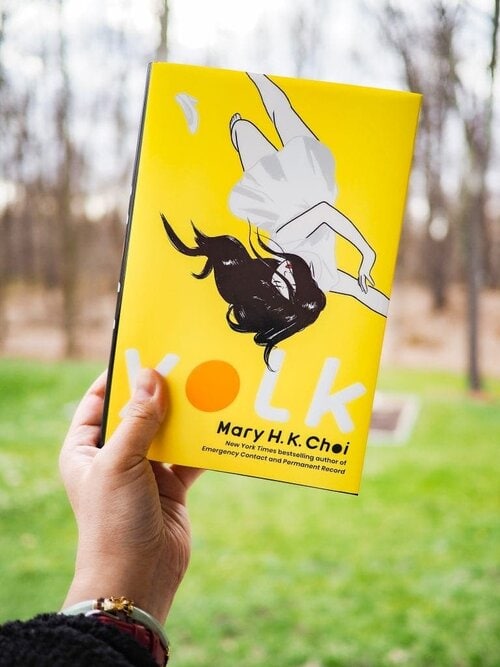 The story progresses, and we begin to understand that Jayne is meticulously calculating every one of her movements before they happen. Hell, she even actively gatekeeps her thoughts in an effort to take up less space. Not long after the story begins, Jayne faces one of her demons (dealing with family, cliché but oh-so-relatable), and she starts to navigate the tenuous relationship she's reforging with her older sister June, and we see a cross-section of what made Jayne, Jayne.
---
I thumb through Instagram. I almost exclusively follow people who make me feel bad about myself.

Yolk, Pg. 36
---
This novel's strength is in how author Mary H.K. Choi presents, defines, and then further fleshes out the nuances of Jayne's personality and the neuroses and other interpersonal components that color her relationships. Jayne is quite the unreliable narrator, so notably: words, events, and actions can have many meanings and impacts— something different for everyone involved.
Yolk is more about the people than the plot, and in that, Choi absolutely shines. The narrative is the backdrop, but what we're drawn to— what we're watching— is Jayne's character as she undergoes subtle yet immensely transformational change. All while grappling with her illness, her sister's illness, and their shared (but divergent) pasts.
Choi expertly weaves surprisingly believable dialogue with the truths and eccentricities that comprise the real (and real uncomfortable) minutiae of her characters' everyday lives. It's particularly striking if you can in any way relate to Jayne's love/hate relationship with the dilettante lifestyle she abhors (but seems to secretly envy).
Many books rely on highlighting the grotesque, the absurd, the sweeping– to make a point and reach the reader to elicit empathy. That's not the case with Yolk. Choi's latest release is poignant and personal, absurdly honest, raw, and individual in all its pent-up fury. And it's terrific. I highly recommend Yolk to readers who enjoy Literary Fiction with pithy dialogue or YA with a laser focus on personal character development.
---
I realize I do know that. That it's always been true. That there's nothing June wouldn't do for me.

Yolk, Pg. 382
---
Be forewarned, as Choi herself warns, "this story might be emotionally expensive for you." While hints of Jayne's personal struggles with bulimia and body dysmorphia are peppered throughout the novel, this part of her story's crest is heavy and may be tough to read.
Content warning: scenes describing and depicting eating disorders, sexual scenes (nothing particularly graphic though), depictions of racism and bullying, cancer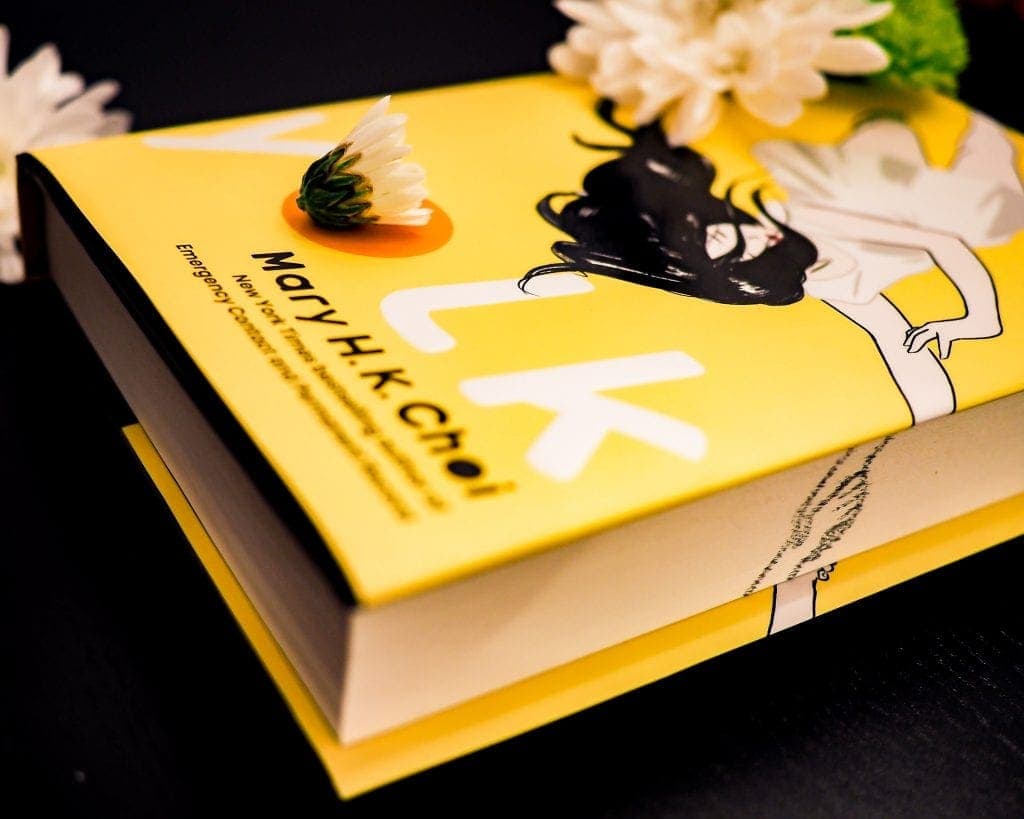 ---
Where to find Yolk
Publication Date: March 2, 2021
Bookshop.org (browse and buy from independent book stores)
Barnes and Noble – P.S. the Barnes and Noble YA Book Club edition includes an exclusive additional chapter