The Four Winds is heavy. To say that this novel will move you is vastly underselling the depth of Elsa Martinelli's story, as author Kristin Hannah sweeps you through 15 years in Elsa's life. We're with Elsa through a closeted life of emotional isolation, to the quiet loneliness of marriage, to the raw, gritty lengths to which a mother will go to protect the ones she loves. As a reader, to be immersed in this, just one of many stories of Dustbowl-era struggle is gut-wrenching.
Word of advice: Do NOT start reading The Four Winds just before bedtime. You'll end up reading until the wee hours of the morning, struggling to keep your eyes open just so you can keep going.
In Lonesome Tree, Texas, the Martinellis eked out survival in a land that once flourished but now seemed hell-bent on driving them out. In California, their struggles persist.
Steeled by betrayal and made courageous by love and necessity, Elsa makes the difficult choice to uproot her children from their family farm's dusty, dying land. They risk everything and take what little they have out West, where the tenuous promise of something better awaits.
Elsa and her two children face new and unimaginable challenges, introducing them to the horrific reality of class struggles, absolute poverty, and prejudice. Now, they also had to grapple with the crushing realization that dreams and hard work were not going to be enough to survive, let alone truly thrive.
While reading pivotal scenes, I often had to pause, collecting my breath and tempering the visceral response this story elicited. I felt a kindred connection to Elsa and her daughter Loreda, each of them fiercely protective of their family. And each grappling with fragments of their identity in a world that wasn't kind.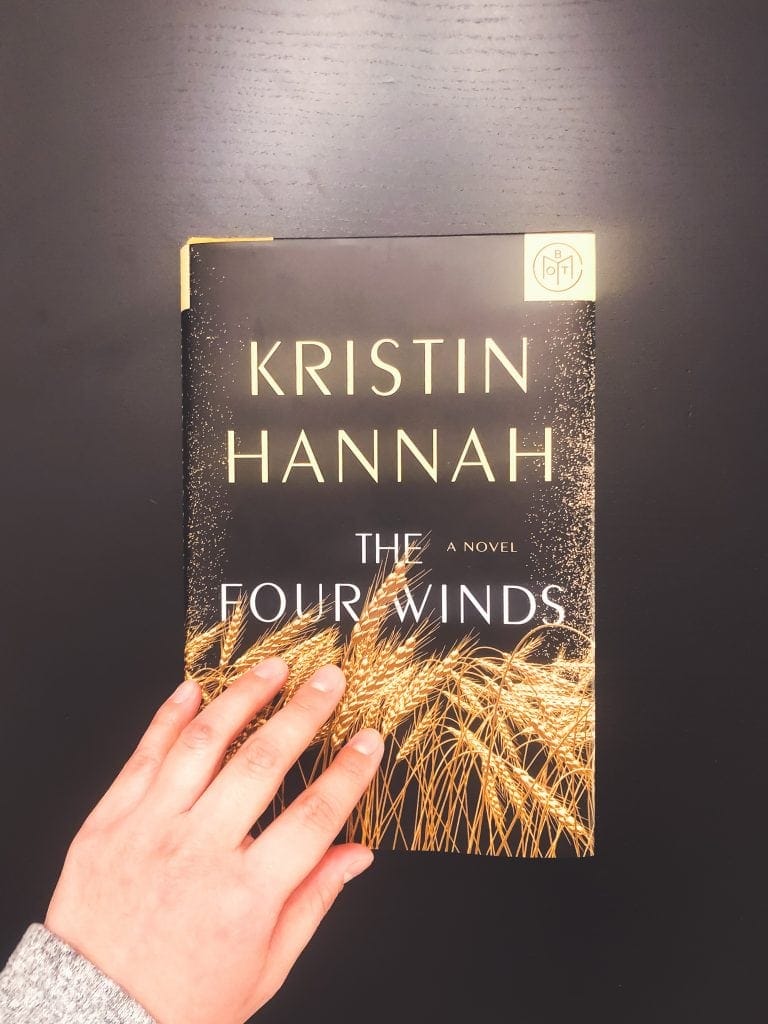 Fair warning, the ending is hopeful but not what I'd call happy. I recommend saving this book for when you need a good cry and keeping a box of tissues close. Read this when your soul yearns to ache. You'll be awestruck by the sturdiness of these salt-of-the-earth women who kept families going during one of the most tumultuous times in (relatively) recent American history.
It wouldn't be a bad idea to follow it up with a lighter read— after you've given yourself at least a day to process your emotional response to this book.
Content Warning: some graphic scenes including death, violence, gun violence
---
Where to find The Four Winds