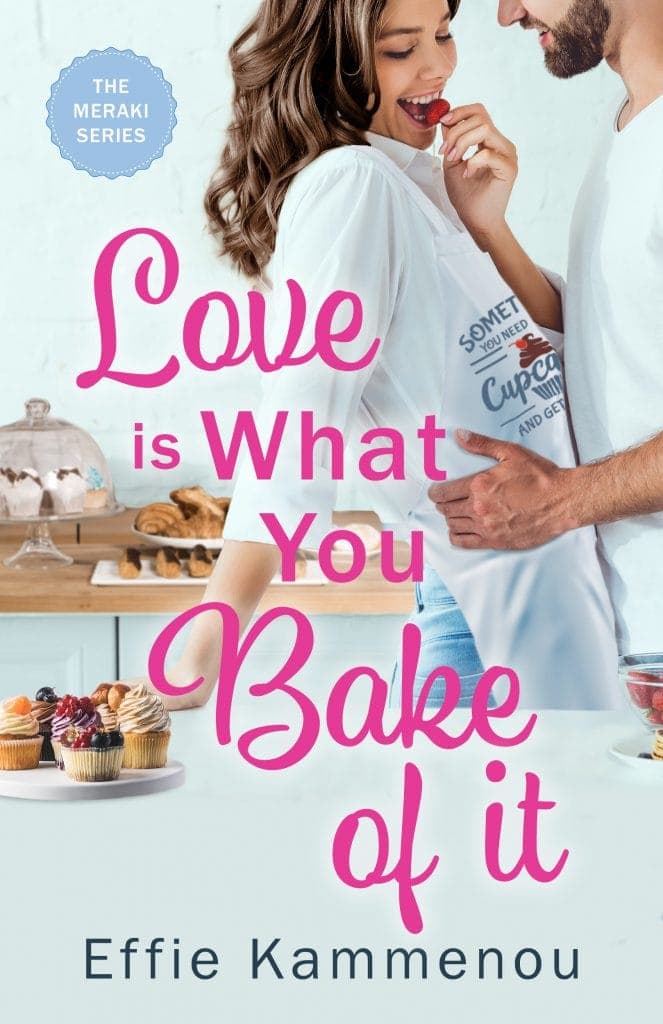 The first book in author Effie Kammenou's Meraki series, Love is What You Bake of it features sweet treats, nods to Greek-American culture, and a delicious romance that'll warm your heart and bring a blush to your cheeks.
From the author:
"The only love Kally Andarakis is baking is in the form of the sweet treats she whips up in her café, The Coffee Klatch.

Kally never believed herself to be a person worthy of love, but when an intoxicating man she considered out of her league pursues her, she risks everything to be with him. Later, when tragedy strikes, truths are revealed that leave Kally brokenhearted and untrusting.

Eight years later, Kally is a successful pastry chef running the café she'd always dreamed of owning. With a home of her own, a profession she's passionate about, and the support and love of friends and family, Kally is content with the life she has carved out for herself.

Until the day Max Vardaxis walks into her café…"
After reading through this adorable contemporary romance, I now consider myself an Effie Kammenou fan because I absolutely enjoyed it! As a Long Island girl myself (though I moved a bit north a while back), I appreciated the references to life in towns east of NYC. The romance delivers an appropriate level of sweetness and spice, and I also immensely enjoyed the family dynamics surrounding the main storyline.
If you've got a sweet tooth like me, you'll find yourself drooling at the food references (plus recipes!) peppered throughout the book— and all the while, you'll be cheering on Kally and Max's relationship.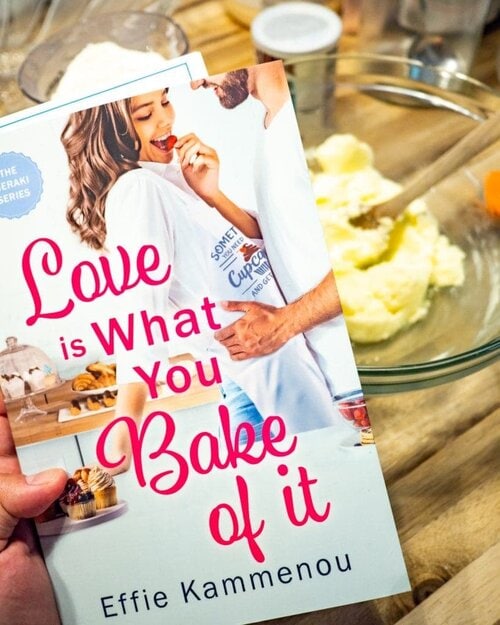 As far as easy-read vacation-day romances go, this one romance series promises to hit the spot, and I'm looking forward to reading the next book in the series, Love by Design, which switches the focus to Kally's younger sister, Mia.
I received a complimentary copy of this bookf rom The Meraki Series of contemporary romance novels directly from the author via Love Books Tours, for which my Instagram profile was a stop. Any and all opinions stated are my own.
---
Where to find Love is What You Bake of it
Publication Date: March 24, 2020