Is your book list too big for your book budget? Never fear! Check out these options for free and inexpensive ways to get your hands on all the books to fulfill your cravings.
Table of Contents
---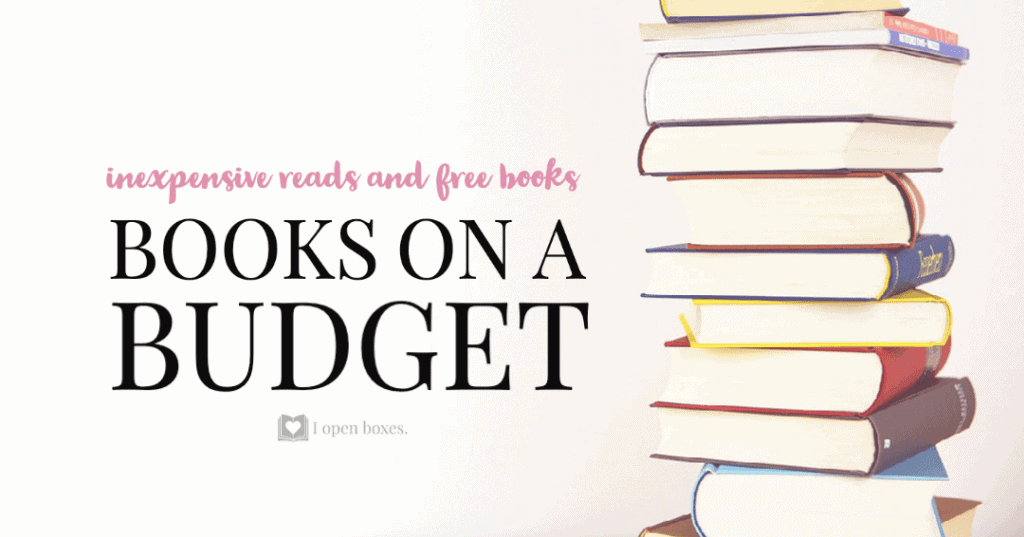 Free Books
Libraries
Okay, okay this might seem obvious— but hear me out! There are over 9,000 public libraries in the United States. The number's even higher when you count every single physical satellite— lots of library systems have multiple locations.
In addition to the wealth of knowledge, imagination, and literary gold contained in these buildings, these amazing institutions are often part of larger, regional networks of public libraries. That means that your access to all the books you could possibly want is likely multiplied a dozen times over through inter-library loans.
Don't sleep on your local public library! Not only are they fantastic places for the community, active patronage ensures continued support and budgetary funding.
Digital Library Access
If you can't make it to your local library or if you prefer ebooks and audiobooks, this is for you! Sign up for Libby and Hoopla, and connect to your Library digitally.
FYI: not every library offers digital access, and if your local library doesn't, you can join another system that does! While non-resident library access isn't free, the fee is usually so low it feels like a steal for book lovers who know the pain of overspending on books. 😅
The Brooklyn Public Library and the Queens Public Library are both popular choices with bookworms! Membership at these libraries are free for New Yorkers, and out-of-state residents can apply for membership at the (currently) low, low rate of just $50 a year.
ℹ️ This blog post by A World Adventure by Book details a few other options for those looking to "buy" membership to a library's digital offerings.
Little Free Libraries
Since the first one was built in 2009, these quaint little sharing nooks have been popping up all over the place, supported by literature-loving stewards! Chances are, there's a Little Free Library near you. Click here to find one.
And when you're done with your books, you can pay it forward and share your finished reads with your community through a Little Free Library.

Goodreads Giveaways
So this option's a little like playing the lottery. Except that it's totally free, and your chances of winning are actually not that bad— way better than playing the lottery, that's for sure. You can see all the current Goodreads giveaways here, and you can browse by genre and filter by format (print book or ebook).
Publisher Promos
If you're a big fan of a specific imprint or publishing house, be sure to join their mailing lists for opportunities to get freebies, like a free eBook from Simon and Schuster when you sign up for their Book Club Newsletter.
Become a Book Reviewer

Fancy yourself a book reviewer? If you've got an active presence on Goodreads, #Bookstagram, or your own blog, you can parlay your hobby into a way to get access to advanced reader's copies of books. Both NetGalley and Edelweiss are great ways to get your hands on an ARC If you're willing to take the time to rate and review the book.
Why do authors and publishers do this, you ask? Well by offering ARCs, authors and publishers have the opportunity to get feedback directly from their target audience: readers! In addition, it's a win-win, because book lovers get access to fresh new reads, and publishers and authors gain not just feedback, but also a whole army of book enthusiasts acting as the de facto street team, spreading the word about new and upcoming books on social media and their own blogs.
---
Cheap Books
Buy or Swap Used Books
A quick search on Facebook will bring up a bunch of book swap and sale groups, or you can join Paperback Swap for a way to trade hardcovers and paperbacks with other book lovers across the US. Find a used book shop near you, or shop for used books online at ThriftBooks or Alibris.
You can also look for books at a local thrift shop, and be sure to check with your local library to find out if they ever hold used book sale fundraisers.
eBook Subscription
Not so free, but arguably super worth it— as long as you're satisfied with the current and potential selection. Both of these services are currently just $9.99/month after your free trial.
Kindle Unlimited – a must-have for Kindle owners
⭐️ Scribd – perfect for people using a iPad or Android tablet to read books; this subscription also includes audiobooks!