Have you ever read a book so profoundly impactful that you're not only still thinking about it after finishing— you've got a clear and soul-filling sense that it's going to influence your life for years to come? Yup— that's how I feel about Believe IT.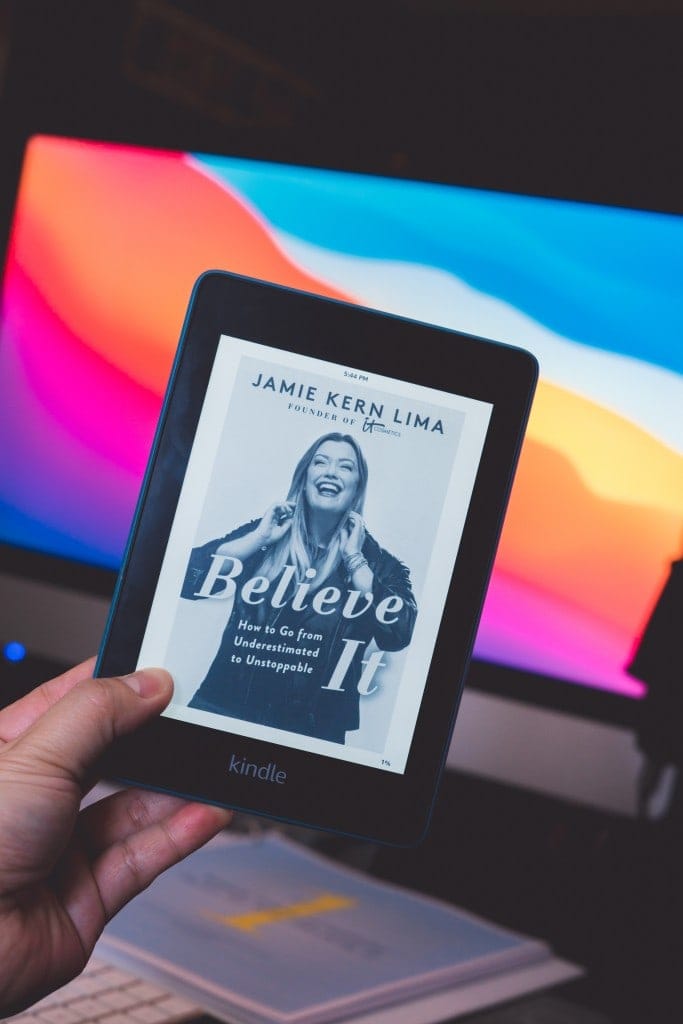 Part memoir, part personal development advice tome, Believe IT is the story of IT Cosmetics' founder, Jamie Kern Lima. The book is passionate and direct, but manages to remain approachable through its delivery with a lighthearted, welcoming tone. From start to finish, you get a clear sense in your gut that the authenticity referred to so often in the book is genuinely present in Jamie.
Unlike some personal development books that flirt with the memoir genre, Jamie gets vulnerable in a cogent, meaningful way that illuminates her learnings. I found the narrative well-balanced, with vividly recounted memories lending needed layers to the Jamie Kern Lima story— nothing about the personal anecdotes she shares are there gratuitously.
There's a raw honesty in Believe IT, and it does not in any way romanticize what it takes to grow a business to the point of a billion-dollar acquisition. She opens up pretty wide about how building IT Cosmetics affected her relationships and health, including her desire to become a mother. Jamie also touches on the myth of balance in Chapter 13, which for me (mom of 3, a woman in tech leadership, many more hats than I sometimes feel I can handle), was particularly compelling.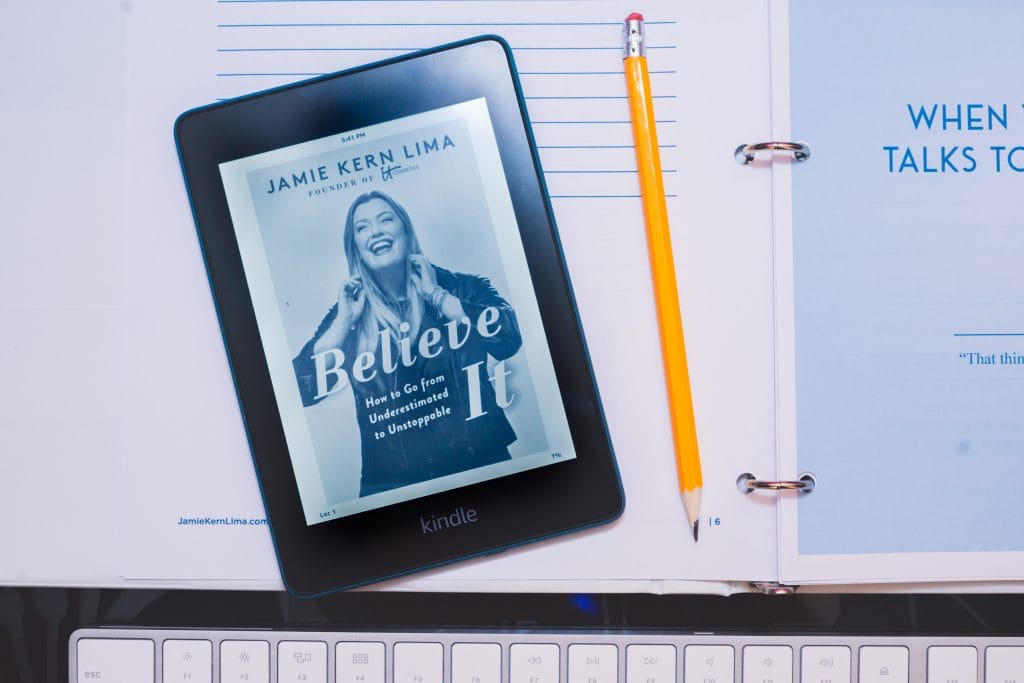 Sharing lessons learned through an often emotional (and nearly always relatable) look at significant life events, we get to know Jamie and understand the circumstances that shaped her and molded her mindset. Reading about the failures, the closed doors, the successes, the triumphs— I found myself equally impressed as I was motivated. And she says as much herself in the book— part of her objective in sharing her story is to uplift and inspire other women to get past self-sabotage, realize their potential, and become acquainted with their own strengths and ability to persevere.
My biggest takeaway from Jamie's story is a simple message to the women who read it: Yes, you can do it. So go on and do it.
I received an Advanced Reader Copy of the Believe It ebook, courtesy of the Believe IT launch team.
---
Where to Find Believe IT