Jen Sincero's latest, Badass Habits, is a jaunty read that outlines a 21-day self-improvement strategy for, as the title suggests, developing new habits — or ditching old ones. Not unexpectedly, the focus lies primarily in the former: building habits and fostering the mindset you need to do it.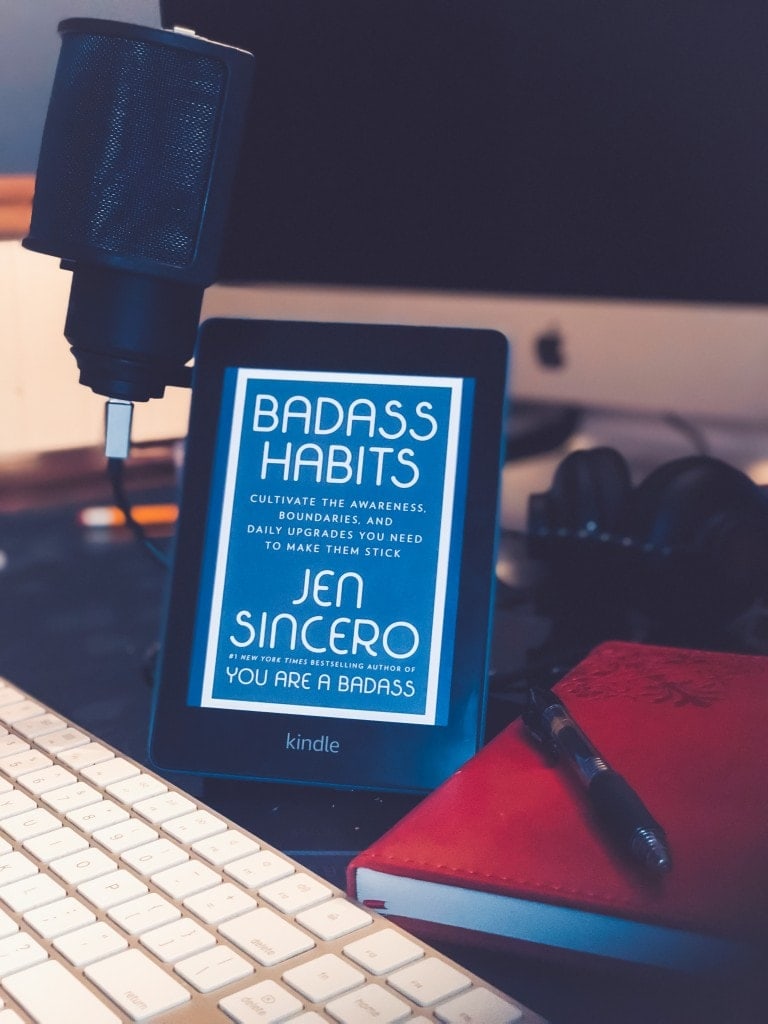 Taken at face value, many of the standalone calls to action (which, FYI, you won't get to until you're halfway through the book) present a compelling map for a habit-building newbie.
As with the others in Sincero's Badass series, the subject of manifestation laces its way throughout the contents. Sometimes these principles (a la "The Secret") offer a comforting bit of context, but sometimes they seem only tangentially applicable to the specific action or topic at hand.
Of note: self-help and personal development book veterans will likely find that this book rehashes "steps" and strategies of which they're already aware.
And let's be real, if things like manifestation, the law of attraction, and The Secret make you cringe, this prooooobably isn't for you, no matter what anyone says or how they try to spin the topic.
But if you're a novice to personal development and looking for a relatively quick* read that gives you a starting point for fostering new behaviors for yourself, pick this up!
*While the book is indeed a quick read, if you wait a day between each outlined step and approach this book workbook-style, you'll be finished in ~21 days.
I also published a much abbreviated version of this post to my bookstagram here.
---
Where to find Badass Habits